Our Story
In 1973, a group of forty families began meeting in an apartment clubhouse on the corner of Pantano and Wrightstown. The group had big dreams to build a community church to serve the sparsely populated but growing area. In 1974, the growing membership chose the name "Tanque Verde Lutheran Church" to emphasize their connection to the community and began work on building plans.
Since that time, we have continued to grow and are located on a large campus with facilities that serve our members as well as our community. We offer dynamic worship opportunities, vibrant youth and children's programs, and vital outreach ministries. Our TVLC Preschool & Kindergarten has served the community since 1979. Partnerships with local and international faith organizations help us make an even larger difference in our community and world.
We are a community guided by our passion to participate in God's mission for our world by following Jesus and sharing his love. You are invited to come and be a part of our story as we learn, grow, and serve together.
Our Mission
To follow Christ Jesus and share his love.
Our Vision
TVLC strives to be a church that…
…welcomes all
We will be an inviting community where people are valued regardless of age, race, citizenship, ability, sexual orientation, gender identity, socio-economic status or other labels that divide or isolate us.
Welcome will be more than a word. TVLC will help people connect with opportunities for growth, service, and fellowship where they can be themselves and find their unique role as a member of the body of Christ at TVLC.
…supports and cares for each other
We will help and encourage each other, recognizing the value and challenge of each stage in life.
TVLC will celebrate the new lives in our midst and foster the growth of children and youth. We will look for ways to break the isolation and withdrawal that can occur in our adult years. We will open our eyes to the challenges of aging and reach out to offer acceptance and comfort.
…reaches out to those in need
We will meet evolving needs in our community and beyond, focusing on meaningful and effective relationships and partnerships.
TVLC has a rich history of meeting needs in our community. We will build on this strength with specific focus on interpersonal relationships with those we serve.
…helps connect the disconnected
We will be a church that seeks new and innovative ways to engage and invite people into life and relationship with God.
TVLC will continue to gather around the vibrant worship and music that are at the heart of our identity. At the same time, recognizing the disconnect between the church and many in our society, we will support being and doing church in ways that are grounded in our Lutheran tradition, but different than we're used to.
Our BELIEFS
We believe in God who loves all people unconditionally and created us all for life and fulfillment.
We believe in Jesus, who was fully human and is fully God. We believe that through Jesus' death and resurrection God proclaims love, forgiveness, and redemption for all of creation. We believe that we are saved by grace through faith in Jesus.
We believe in the Holy Spirit as the active presence of God in the world. We believe the Holy Spirit calls us, comforts us, empowers us, and sends us into the world to make a difference.
We believe the Bible is the inspired witness of God's people throughout history that tells the story of the relationship of God and humanity. In it we find God's promises of life and hope, as well as wisdom and instruction for growing in our relationship with God and faithfully navigating our daily lives.

The Congregation Council is a leadership team elected by the congregation. Their responsibilities include general oversight of the life and activities of TVLC. The Council is also responsible for financial and property matters of the congregation.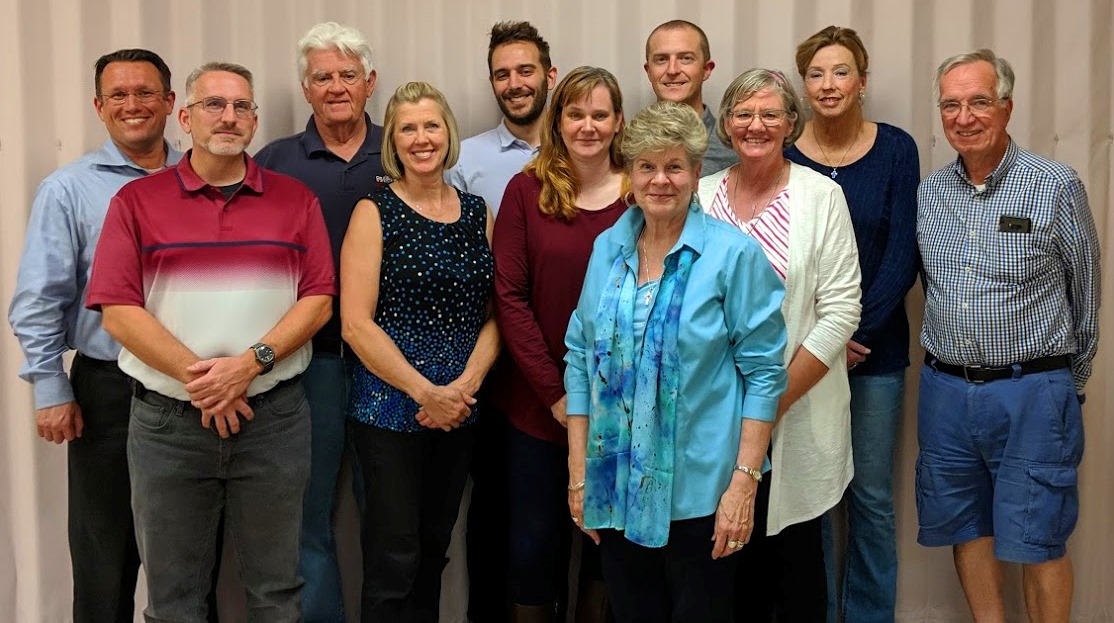 Congregation Council
Carol Paulsen (President)
Ralph Jensen (VIce President)
Ed Hudson (Treasurer)
Kathy Puls (Secretary)
Eric Blake
Dina Corrado
Diane Deutsch
Jon Erwin
Keith Provenzano
Art Slatin
Gayle Tonon
How Can We Help?
Want to learn more about TVLC? Interested in learning how to become a member? Let us point you in the right direction! Please fill out the contact form and we'll be in touch.