Children
Our Children's Ministry for infants through 5
th
-graders offers an opportunity for the youngest among us to begin their faith journeys through age-specific learning groups. Your children will have fun while being loved, encouraged, and introduced to God's word and love.
Nursery
Childcare is available every Sunday from 8:45am – 12:00pm for infants through preschool. Our dedicated staff will care for your children in a clean, safe, and nurturing environment.
Sunday School
Welcome to Sunday School! We love having guests! Our enthusiastic volunteers and staff help create a dynamic and welcoming atmosphere to bring Bible stories to life. Through hands-on activities including art, music, stories, and games, the daily lesson is shared and celebrated. The children also participate in service projects to help them realize they can make a difference in the world.
Sunday School is offered during the school year for ages 3 through 5th grade. For families attending the 9:15am worship service, children start in the sanctuary and then walk with their teachers to their classrooms after the children's message. For those not attending the 9:15am service, children meet their teachers in their Sunday School classrooms at 9:30am to sign in. Sunday school comes to a close at 10:30am when parents pick up children from their classrooms.
The first time your child participates, we suggest arriving 10 minutes early to register. Stop by the Sunday School table located on the patio in front of the sanctuary or PRE-REGISTER your child online.
Milestone Ministries
As children grow, there will be many milestones that mark their paths. We believe that celebrating those milestones provides great opportunities to remind children that God is present in all seasons of life. From a child's First Communion and learning of the Lord's Prayer, through getting their driver's license and graduating high school, we commemorate important events together as a church.
Puppet Ministry
Who doesn't enjoy a good puppet show? Our Puppet Ministry is one of the creative ways we teach children Bible lessons through humorous characters and real-life situations.
Vacation Bible School
Vacation Bible School (VBS) is one of our favorite summertime events! For one week, we transform our campus into a hands-on spiritual learning environment. Through crafts, games, songs, and service projects, children learn about Jesus and build a foundation for their faith. You won't want to miss it! Register for 2019 Roar VBS here.  
Youth
Our youth groups foster an environment where middle school and high school students can build relationships, ask tough questions, and solidify their faith.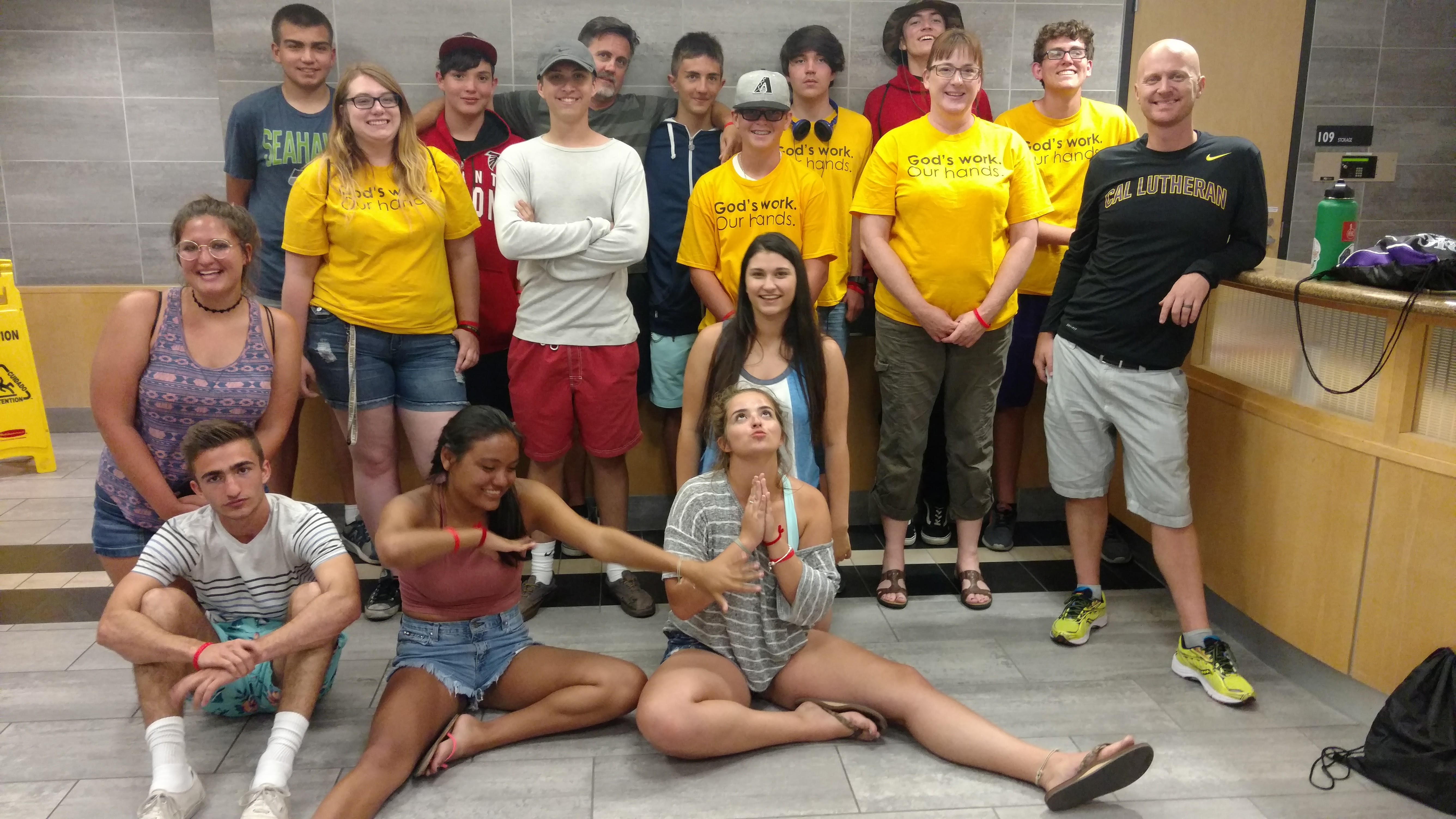 Middle School Students
This is the place to bring your faith questions!
Every Day God Experiences
(EDGE) is our comprehensive youth group and confirmation class rolled into one! Students meet on Wednesday nights to learn, share their challenges, and get real answers to real questions.
EDGE Sunday School meets on Sunday mornings at 10:30am to extend learning opportunities with Bible-based stories that prepare youth to make good choices in their daily lives. Retreats, camps, and service projects provide more opportunities to grow in faith together with friends. The program culminates in 8th grade when students complete individual service projects and are confirmed as members of the church.
High School Students
Discussion and fellowship opportunities for high school students are available on Sunday evenings at 7:00pm in BRIDGES. The group has opportunities to serve the church and community, take part in fun events, and attend youth gatherings of the larger church. Youth will find support and encouragement for the tough challenges that can come in high school.
Adults
Community is a key element to growing in our faith. That is why no matter what stage of life you are in, we want to help you find smaller groups within our church where you can be known and get to know others. Our groups include Bible studies, support, and special interests. We are better together, so let's connect!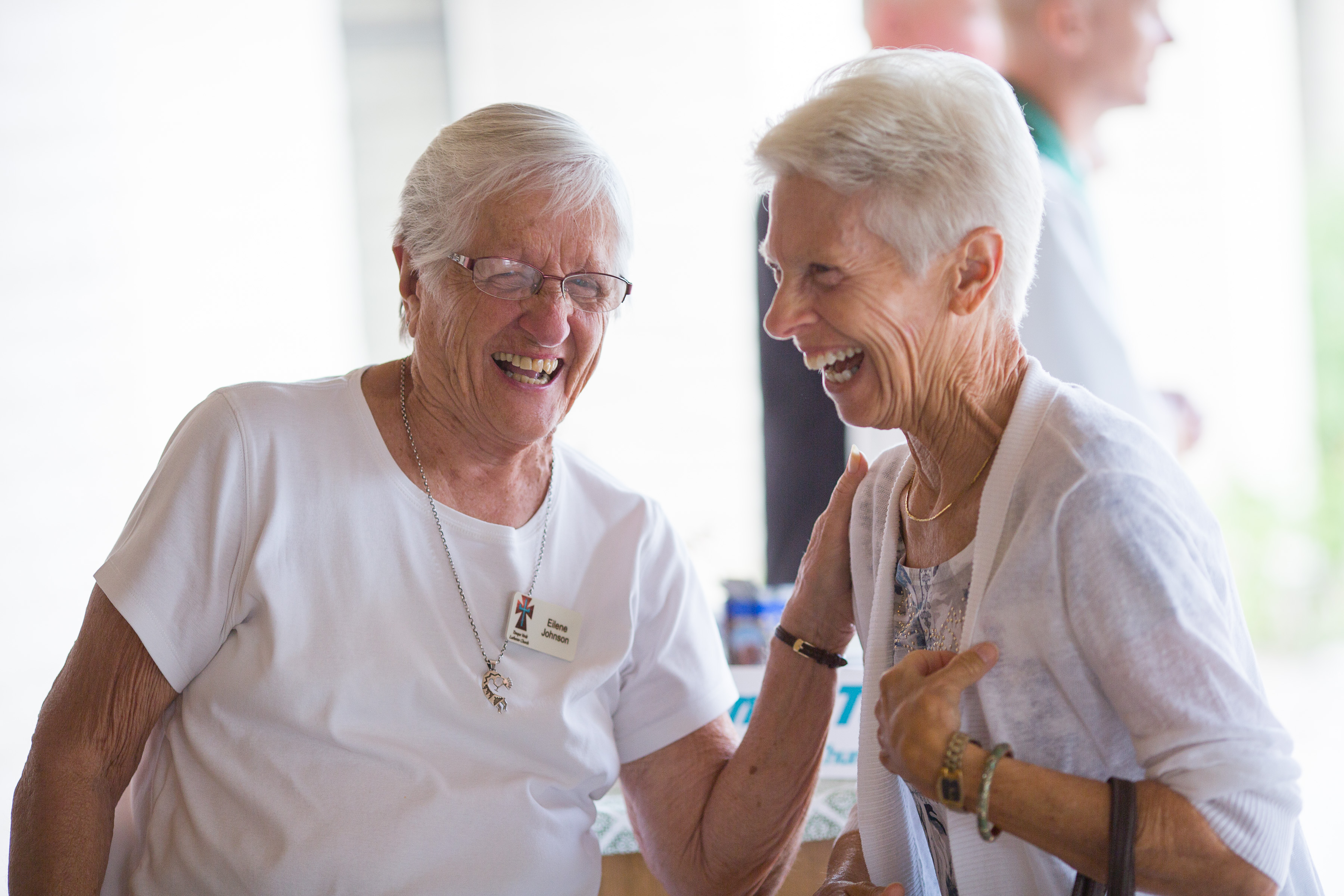 Artists' Fellowship
Wednesday | 9:00am – 12:00pm |

Library
Are you inspired to paint? Join a welcoming community of artists for company and encouragement.
Bible Study - All Are Welcome
Wednesday

| 6:30pm – 8:00pm | Linder Hall
All are welcome to this thematic study of the Bible! Themes change every quarter with participant input.
Bible Study - For Men
Every other Tuesday | 7:15am – 8:30am | Cross & Cactus Cafe
Calling the early birds! Join Pastor Josh and other men for breakfast and topical Bible study. Participants choose the topics.
Bible Study - For Women
Friday | 9:30am – 11:00am | Linder Hall
Join other women on a spiritual journey through topical Bible study. Bring your questions, bring your thoughts, and bring a friend!
Book Study - For Women
Tuesday | 9:00am – 10:30am | Cross & Cactus Cafe
Do you love reading and discussion? Join other women for discussion and fellowship as we read faith-based books selected by the group.
Empty Nesters
Have the kids left home? Do you have a little more time for yourself? Join us for active adult activities beginning September 2019. We will meet once a month, primarily on weekends. Proposed activities include: dinners at restaurants, hiking, wine tasting, paint night, concerts, theater, game night, horseback riding, zip lining, and church service projects.
 
Feast Table Groups
Enjoy good food and find new friends in small groups! Friends Eating And Sharing Together participants decide when, where, and how to meet together.
GriefShare
Tuesday | 11:00am – 12:30pm | Choir Room
Tuesday | 6:30pm – 8:00pm | Choir Room
Have you lost a loved one? You don't have to go through the grieving process by yourself. Join others in learning how to reclaim God's hope for your life. Both a morning and an evening session are offered.
Knitters
Tuesday | 6:30pm – 8:30pm | TVLC Library
Here is your opportunity to put your nimble fingers to work in a supportive group! Hone your knitting craft while building new friendships and supporting other ministries like the BABY HATS MINISTRY.
Merry Widows
Widows of all ages can find support and encouragement from those who understand best—other widows. The group meets monthly for lunch at off-campus locations.
Prime Timers
Are you in the prime of your life? If you have reached 50 years of age, this is the fellowship group for you! The group participates in unique activities in and around Tucson and always enjoys food and fun.
Quilters
1st/3rd Thursday | 9:00am – 11:00am | Linder Hall
Do you know how to sew or want to learn how? This group shares God's love through the creation and sharing of quilts, blankets, and graduation stoles for other church ministries. Newcomers are welcome!
Roots Family Ministry
Want to network with other families with young children? Roots is a loose knit group that occasionally has events, studies, and service projects. Connect with them on FACEBOOK to keep updated.
Tightwad Tuesday
Looking for a budget-savvy way to connect with others? Tuesday is your day! This group searches out discount theaters, meal coupons, and half-priced appetizers for fun, food, and fellowship.
Via de Cristo
VIA DE CRISTO (VdC) is an organization that focuses on inspiring, challenging, and equipping local church members. All are invited to participate and experience a 3-day retreat led by VdC at TVLC. Through this retreat, VdC helps participants grow in Christian action in their homes, church, and community.
Preschool & Kindergarten
Welcome! We are grateful that we have been able to offer quality Christian education to the community since 1979! Our school is a community ministry of TVLC and offers classes for children ages 2 – 5 years old. Each student is viewed as a child of God with uniquely individual developmental needs and abilities. Our goal is to educate the whole child as we help children reach their full potential by investing in them socially, physically, intellectually, emotionally, and spiritually. We'd love the opportunity to be a part of your child's educational journey. To learn more about the school or to schedule a tour, please visit TVLC PRESCHOOL & KINDERGARTEN
.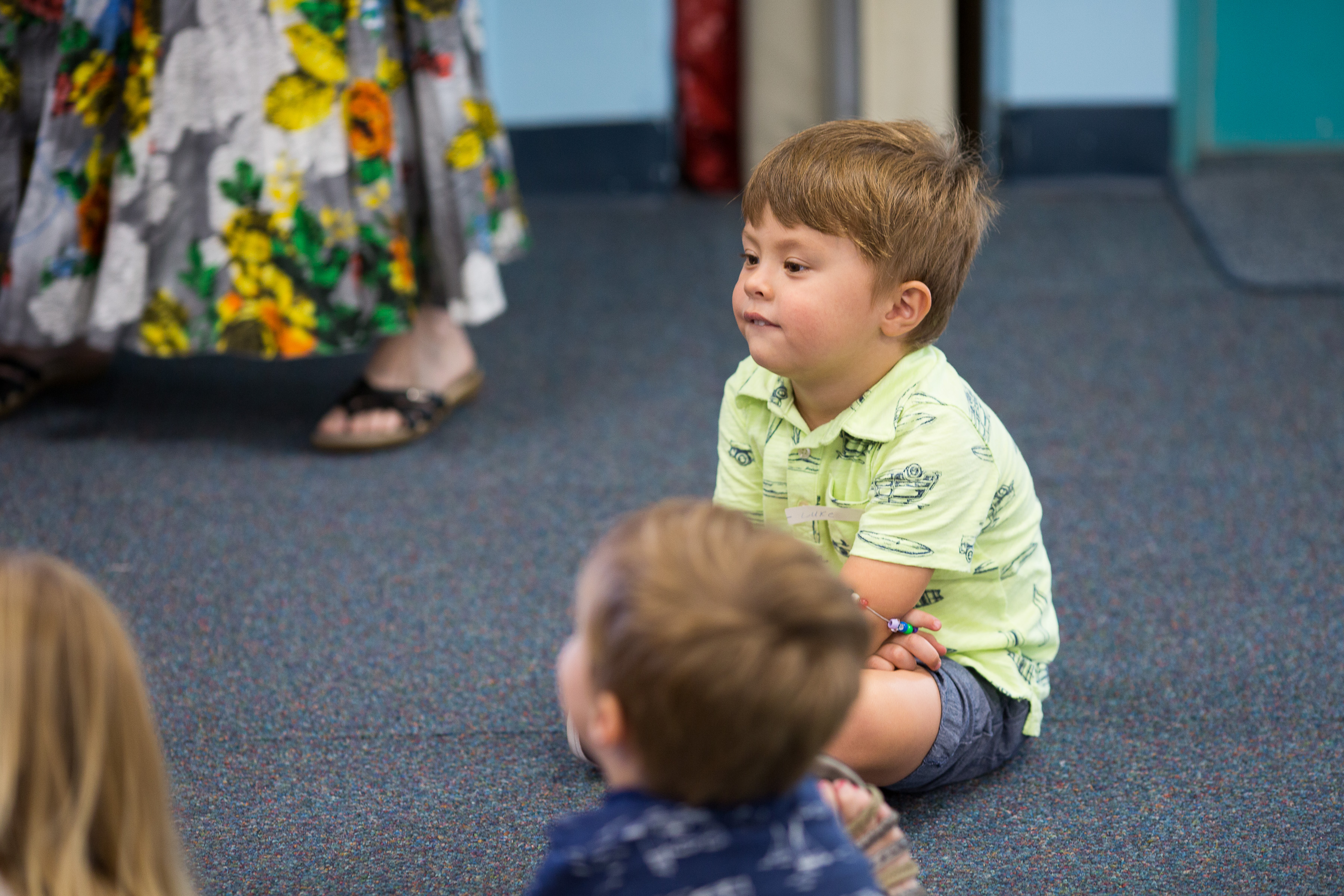 How Can We Help?
Do you have any questions about our groups? Are you interested in starting a new group? We'd love to get you started! Please fill out the contact form and we'll be in touch.